The High Tide Line (King Tide) in Buzzards Bay vs the Storm Surge Wrack Line
Tidal Conditions on the Annual High Tide
The highest predicted tide of 2013 (the Annual High Tide or High Tide Line) occurred on Sunday June 23. Because the tide occurred just after sunset, we encouraged observation to be made the day before on a slightly lower tide (by an inch or two) which occurred before sunset. On Saturday June 22, 2013, Buzzards Bay waters were mostly calm with minimal winds. At the new Bedford Hurricane Barrier, the actual tide was just slightly less than predicted levels. In Woods Hole, the actual tide was a few inches less than predicted (Fig. 1). Ironically at both sites, strong winds a few days later, whipped up water elevations around Buzzards Bay to several inches higher than the predicted high tide, which was still a relatively high spring tide (also Fig. 1).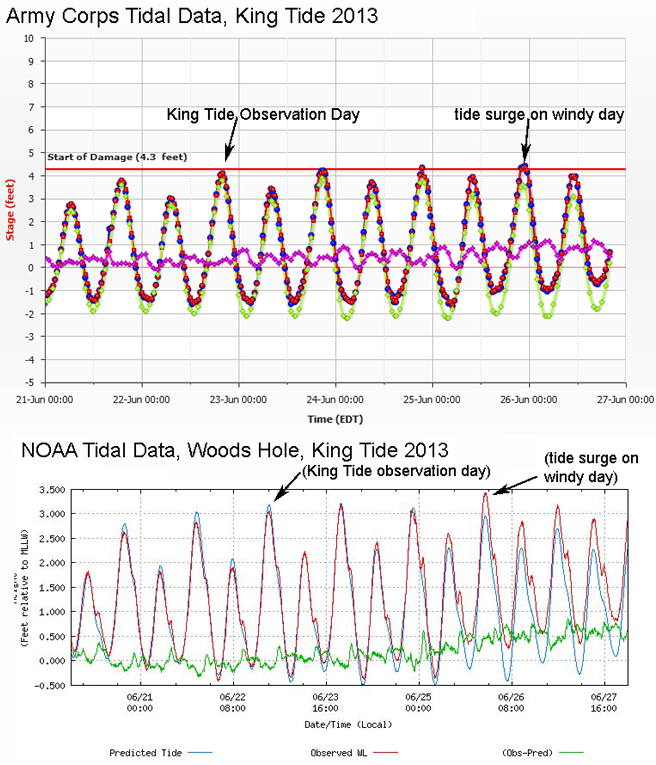 Fig. 1. The predicted and actual tides from June 21 to June 26 for both New Bedford (top) and Woods Hole (bottom).
King Tides vs. Storm Surge Tides
The higher tide elevations on June 26 drives home another point. The High Tide Line, which is just the predicted highest elevation for a year, is lower than storm surge tides in that year. For example, at the New Bedford Hurricane Barrier, there were a number of storm surges in January, February, and March that exceeded the June 23 Annual High Tide (Fig.2). These storm surges were documented by a storm surge wrack line on some beaches. In the submitted photograph in Fig. 3, note that a new wrack line was created by the annual high tide, but this is lower than the storm surge wrack line which likely coincides with one of the storms in March.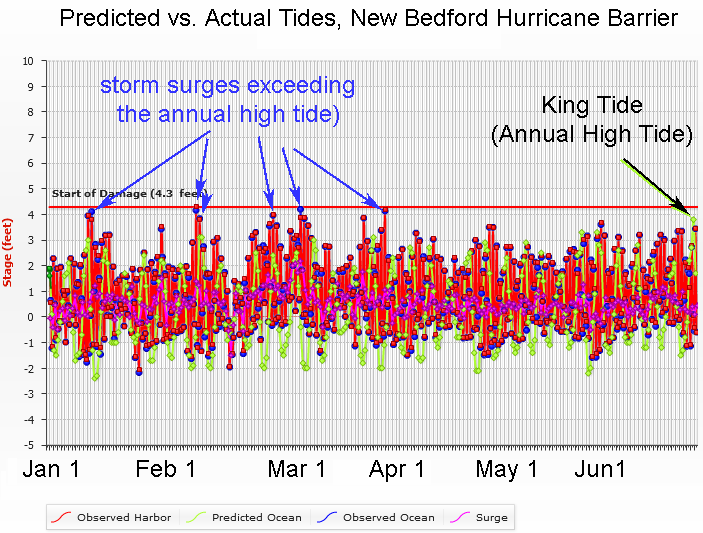 Fig. 2. Tidal records for 2013 at the ACOE New Bedford Hurricane Barrier station. Storm surges during January, February and March exceeded the predicted (non-storm) Annual High Tide or King Tide.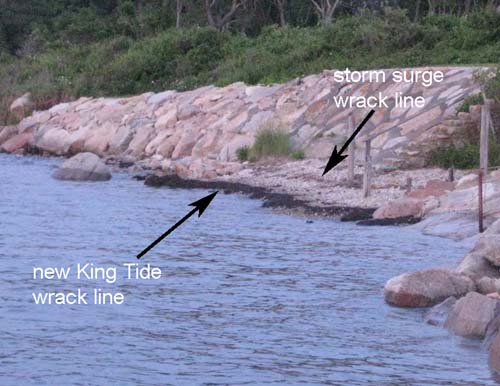 Fig. 3. This photo shows a new wrack line for the 2013 King Tide, which forms the High Tide Line for 2013. Notice the storm surge wrack line above it that likely dates to one of the area's March coastal storms. Photo Credit: Michael Eder